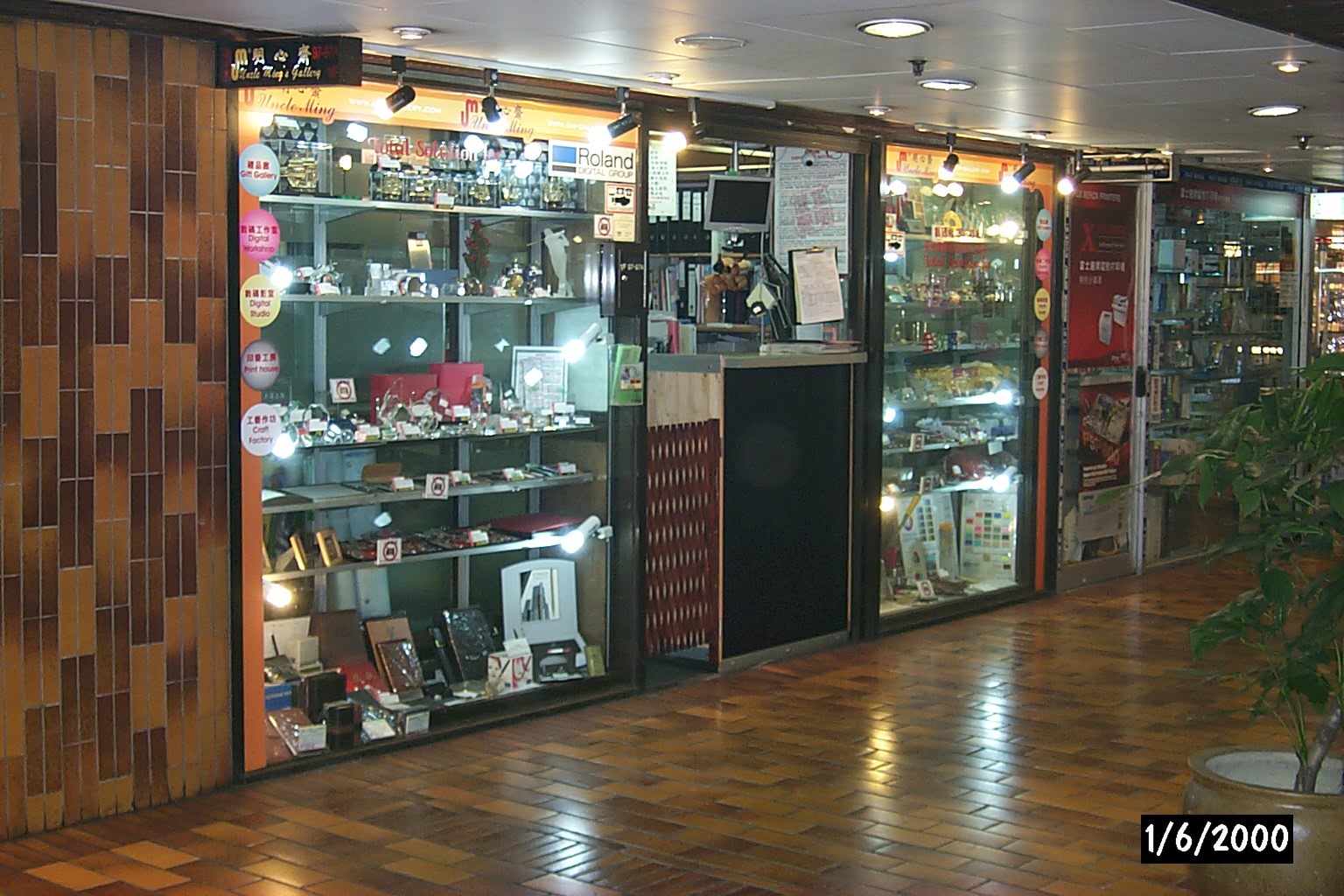 We started our business in the production of advertising premium in 1986 and now our scope of services have been extended to include printing, decoration, graphic design, trophy making and multimedia production. In the past 19 years, we have never ceased exploring new ideas or technologies for enhancing the efficiency and quality of production. For instance, we might be one of the pioneers recognizing the potential of "WintelPC" as a low cost but feasible hardware platform in "desktop publishing" and put it into practical production. Since 1994, we started to study the feasibility of Desktop printing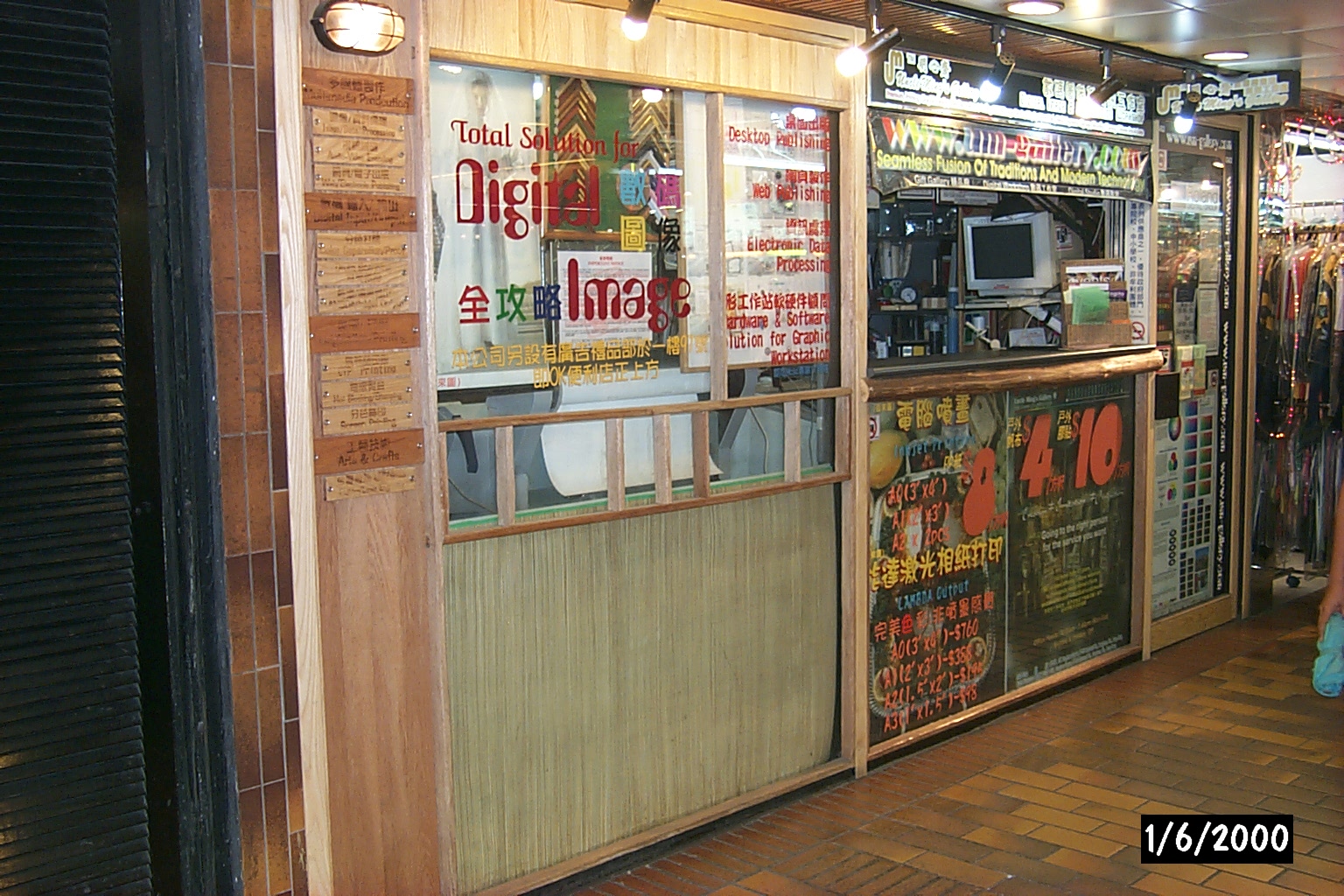 on Wintel machine, which was relatively less advanced but cost much less. As a matter of fact, a lot of simple print jobs like hot blocking or stationery printing did not need very powerful computer. Entering the millenium, we started using AMD machine to further reduce our hardware cost. Now the development has proved we made a right move then. Even in the era when Wintel was slower, the lower cost of storage enabled us to host the data for our customer and in turn the customer was benefited for not necessary to pay artwork charge once an again on repeat-orders.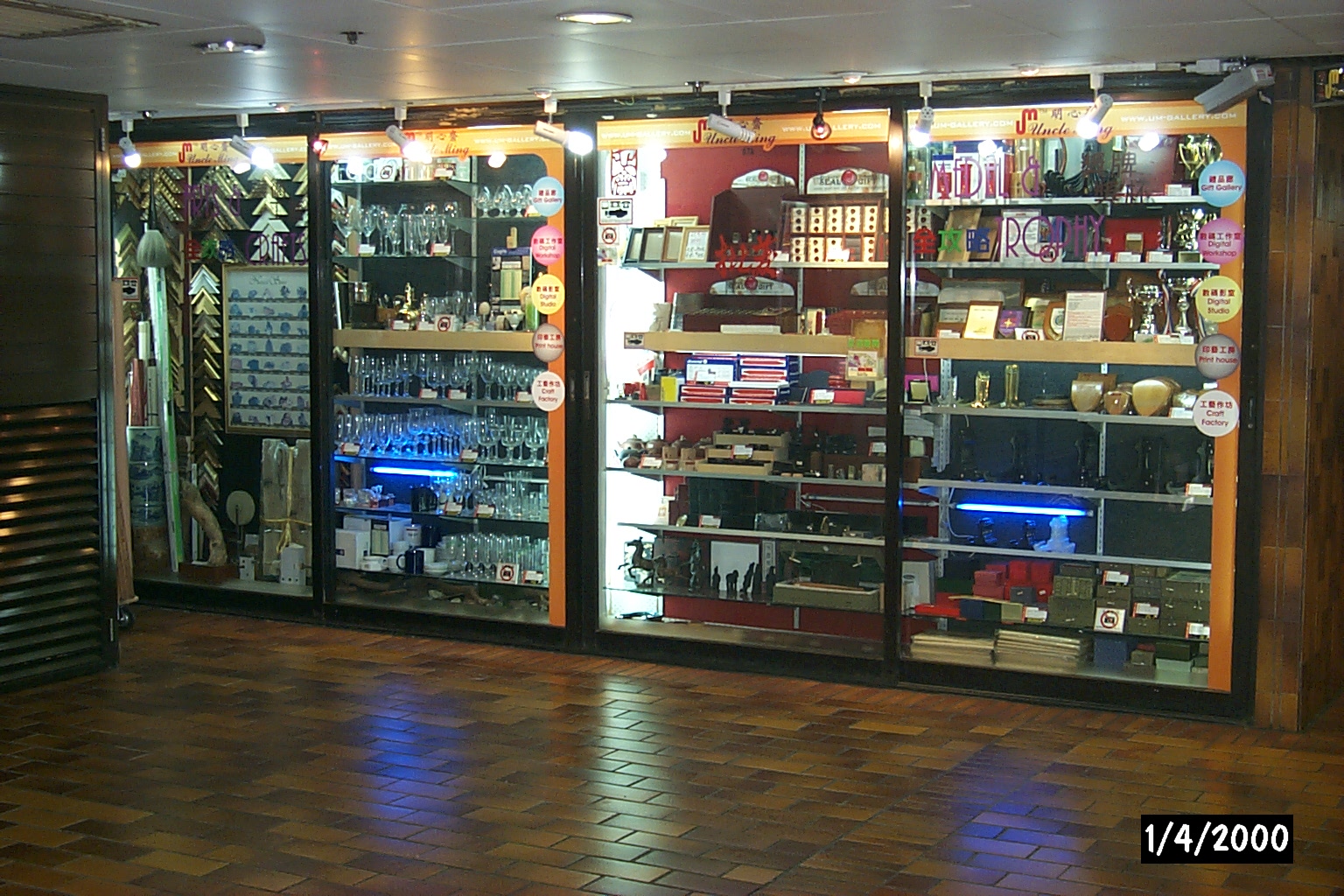 Other than the technical aspect, to adapt ourself in this new business and legal context, in 1997, not until the new amended copyright ordinance came into effect, we set up our code of practice and release stepping guidelines on artwork production and printing (ie. "support 1-3") for both our staff and customers. The code of practice and stepping guideline incorporated the concept of intellectual property protection and privacy protection into our operation.
We started to use email since 1994 but we did not go crazy during the Millieum IT bubble. We built our own web-site in March, 2004 when the cost of web hosting fell to a reasonable level. At the very beginning, the web not only serves as a commercial show case but also a channel for us to contribute to the IT and creative industry. From time to time, on our "freedownload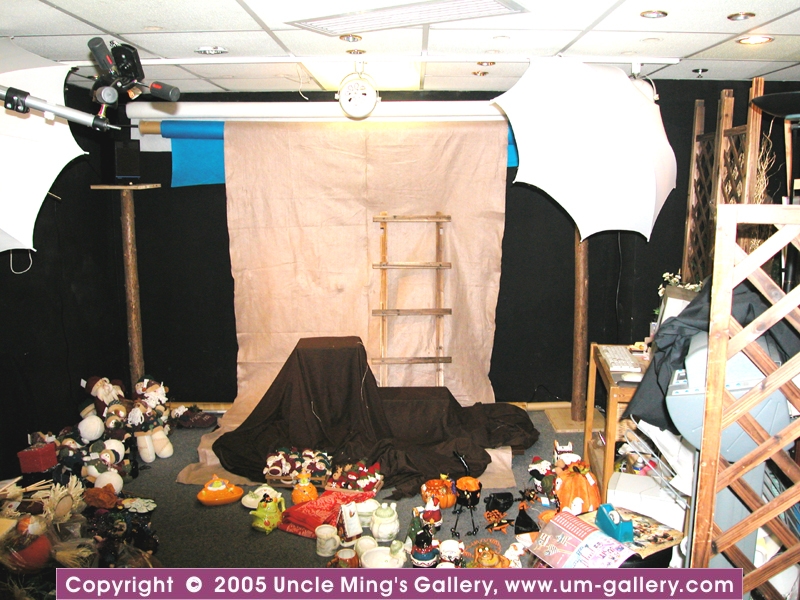 area", we will release some selected images freely for download from our own image library of which the stock amounted to more than ten thousands. On our "Customer Support" pages, we release some of our internal reference guides on design and printing to the public without charges. We also provide free information services on the latest development of some famous and, of course the most important, legal freewares. These freewares, especially those released under GPL(general public licence) have contributed a lot to the development IT industries but their authors choose not to take any monetary benefit from their work. In the past, only technical personnels of IT industries knew their contribution. Now we spare some of our bandwidth to show how these generous programmers have done to help personal users or SMEs having a tight budget to narrow the digital divide. More information is available on our web page "freeware link"
In our wish list, the following jobs are ranked the highest priority:
Continue to develope the business of OEM, ODM and OBM
Expand and improve the direct sale network.
Study the feasibility of desktop publishing and multimedia production on the plateform of Linux.
Make contribution to the public along with the development of our business by: - providing more carefully selected resources links under sensible categoriesto to members of relevant industries - building our own blog to share our view and vision with the public on our industry.
We believe the words of mouth speaks louder than paid advertisement. Our clients range from walk-in individuals to corporate customers, social service organization, education institution and government departments. Most of them come by referral from old customers. We have strong knowledge background in both the traditional arts & crafts and modern technology relating to advertising, printing and information technology. We also have good connection with a number of reliable vendors who are direct producers or technical personnels working on job-order basis. Therefore, our operation cost is minimized and out perform those sales-oriented advertising companies. Our colleagues can provide you a direct and concrete advice about the feasibility of a production plan or we can work out a number of solutions for your choices. If you are in need of such services, please call us on 852-2365 9900 during office hours and make an appointment with us at your convenience. "UOB(United Overseas Bank) Purchase Card" is welcome for all Government Departments or Corporations.
「明心 齋」成立於1987年,「齋」本義為書室或工藝創作坊(國人皆多明其意,港人以「齋」為「素菜」,是誤解字義),原從事工藝品之銷售及廣告宣傳禮品 之生產,並以現代之生產概念和技術結合傳統工藝,現時業務已擴展至各類廣告製作及印刷等;我們更不斷開發新的技術提升成本效益,如桌面出版及數碼圖像多媒 體的應用等。客戶遍及政府部門、社會服務團體及工商機構。憑藉我們對各種工藝技術的認識與及廣泛之商業連繫,免除大部份中間人之費用,以低於傳統廣告公司 的成本提供產品和服務。如有任何查詢,請致電(852) 23659900,當盡所能給予解答。政府部門或各大機構歡迎使用"大華銀行採購咭" (由2007年4月26日起,停止接受匯豐採購咭)。